Environment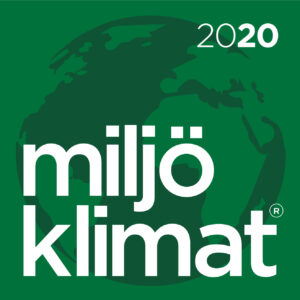 In 2020, we set the goal of becoming Sweden's leading construction company in environmental and climate issues. This is a topic we are passionate about and where we want to help and shape the future not only through our own construction but also by showing others ours and other industries how much we can actually influence and do ourselves. This is our 2020 environmental program:
CONSTRUCTION
1. The garbage bags we use are made of recycled plastic and bamboo/sugar cane.
2. The light sources in our houses are of the latest LED technology.
3. We work with Sortera, which recycles over 99% of all construction waste that leaves our workplaces.
4. Only rechargeable batteries are used in both tools and flashlights etc. and no other types of batteries are allowed.
5. The cleaning products are always ecological and natural, both for cleaning our houses as well as in window cleaning.
6. Solar panel preparation is included in all our houses and we install the solar cells at a sponsored price.
EMPLOYEES
7. Regular environmental education with a focus on environmental awareness in private (eg. recycling, saving electricity) and at work (garbage / material handling etc.).
8. Cooking courses and weekly food tips for staff to encourage more healthy eating habits from the plant kingdom.
9. The coffee and tea on the coffee breaks is organic and fair trade marked. Milk and cream have been replaced by plant based alternatives.
10. All conferences and meetings are sustainable to a maximum in terms of transportation, environmental effect and waste disposal. Car pooling among other things is organized.
11. We only serve plant-based food at all conferences and meetings and our management eats a 100% plant-based diet (vegan) from 2020.
12. Disposable items and packaging are not allowed at any stage.
13. We are gradually transitioning to organic cotton, bamboo and recycled polyester in personnel clothing and exclude leather, down and wool completely from 2021.
TRANSPORT
14. Our administration´s car has been electric since 2016.
15. We are currently negotiating an agreement for our service cars and excavators to only fuel fossil-free environmental diesel.
16. Our main supplier Bygg-Ole / Beijer is th physically closest located building warehouse for our projects in Värmdö and we always combine transportation to our projects.
ADMINISTRATION
17. The electricity contracts we have for construction and our premises are chosen exclusively with solar energy.
18. We donate money monthly to environmental and animal welfare organizations and sign several petitions weekly.
19. Printer paper is always bought recycled and we recycle all the paper we use ourselves.
20. During 2020 we will transition to a 100 % paperless accounting. Our estimates show that this will save more than 2 000 A4 papers yearly.
FURTHER ON
During 2021 and on we wil be continuing developing new points to work with and here they follow:
21.   We use our own shopping bags in all visits to hardware stores and also off work. We have developed our own bags made from the sustainable material of jute which means our workers never again need to buy bags when they visit hardware stores which will save hundreds of plastic and paper bags yearly. Apart from this all our employees have gotten own bags to use of work when they go shopping.
22.   We include and install astronomic timers free of cost in all our houses. These control the outdoor ligths so that they are turned off at night but still lighted during the active hours when dark outside and they adjust according to the seasons. No more wasted lights which is good both for the energy usage as well as the wild life.
23.   We build boxes around existing trees when we need to elevate the surrounding terrain in order to save the often old and precious trees.
DESIGN
We have a working method where we focus to an extremely great extent on designing and building our houses so that we avoid blasting, which is otherwise customary on most plots in the Stockholm area. In addition to the environmental benefits and the cost savings in the concept, it contributes to making our houses more interesting and, above all, more terrain-adapted.
In addition to these points, there are many detailed lists according to which we work. Do you want to know more? Feel free to contact us and we will share our experiences.
Isn't this enough? No – not by far, we work daily to discover new ways to become more caring in our approach to nature, the environment and our surroundings.